The 17th All-Energy will be held at the Glasgow Event Campus (SEC – formerly SECC) on Wednesday 10 and Thursday 11 May, bringing together some 7,000 participants from home and overseas; 400 exhibiting companies from 16 countries and a packed multi-stream conference and seminar programme with around 400 speakers.
Scotland's First Minister, Nicola Sturgeon, will speak in the opening plenary conference session on 10 May.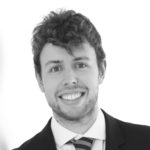 Rob Honeyman, SEA Policy Adviser will speak at the event
on Wednesday –10 May from 16:00 – at Sustainable and smart cities: Challenges, opportunities and solutions Alsh 2
Rob's presentation A smart, whole-house approach to energy will consider the opportunities for smart energy to complement the drive towards sustainable energy. Focusing on the home, Rob will look at how smart technologies can support energy system flexibility, and promote the uptake of energy efficiency and sustainable energy improvements.
If you are attending the conference and would like to have a chat with Rob please let him know via email robert.honeyman@sustainableenergyassociation.com
Online registration is open at www.all-energy.co.uk
The annual conference and exhibition brings together the UK's largest group of buyers from the bioenergy, solar, offshore and onshore wind, hydropower and wave & tidal sectors, as well as those involved in energy storage, heat, low carbon transport and sustainable cities solutions.