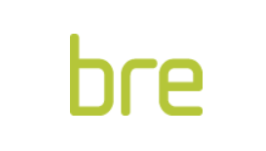 The Prime Minister has said his priorities for COP26 are coal, cars, cash and trees, four areas in which the UK is in a leading position relative to other countries. We have a clear target for moving away from fossil fuels for electricity, electric and hybrid vehicles are growing in popularity all the time and there are ambitious tree planting plans including the Queen's Green Canopy to mark Her Majesty's Platinum Jubilee across the Commonwealth next year.
The Government's 'cash' focus is on encouraging developed countries to do more to support those in the Global South with green economic growth and climate change mitigation. President Biden's welcome announcement at the UN General Assembly last month will put pressure on other rich countries to follow.
However, we think there is another area in which the UK could lead here. The IMF's most recent Global Financial Stability Report called for action to accelerate rapid growth in sustainable funds, as well as improvements in reporting standards to ensure that these investments really do have a positive impact. BRE has some of the solutions to this: our world-leading BREEAM standard for green buildings already has over 2 million registered buildings across nearly 90 countries while our CEEQUAL standard for infrastructure has certified £47bn worth of projects around the world. These are rigorous, science-based schemes, developed here in the UK, which we are constantly improving to reflect the latest understanding of issues like net zero and embodied carbon. Encouraging and incentivising their use is one way to unleash billions of pounds in green investment.
Absent from the Prime Minister's COP26 list is the built environment. Perhaps this is because the challenges faced by the delegate countries are so varied that international solutions are harder to come by, particularly for domestic buildings. With the oldest housing stock in the world, and most of our domestic energy used in heating, many of the UK's issues are very different from those of countries like the US or China. There are some areas where we are behind our international peers – what we call 'modern methods of construction' are simply standard construction in countries like Germany or Japan.
But the speed with which the UK has so far decarbonised its economy cannot be maintained or accelerated unless the built environment is prioritised from now on. Like other SEA members, BRE is calling for the Heat and Buildings Strategy to be published as soon as possible, and we want to see this set within an ambitious cross-government net zero strategy.
There are well rehearsed challenges in putting this into action. To choose just one: skills. Hundreds of thousands of retrofit jobs are needed for decades to come, at every skill level and spread through every part of the country, and they cannot be automated. Schemes like ESOS need a consistent stream of work for assessors to make these jobs sustainable and predictable in the long term. Businesses are ready to support this training – as long as they know there will be ongoing support from government so that their investment doesn't go to waste. We hope to see this set out soon, ideally ahead of COP26.
At BRE we have just launched our centenary celebrations. We were founded in the aftermath of the First World War with a remit to research the science leading to the building of homes fit for heroes. The challenge of tackling climate change is the biggest we have yet faced. We will do everything we can to support government and industry to ensure that the built environment is fit for a low carbon future over the next one hundred years.