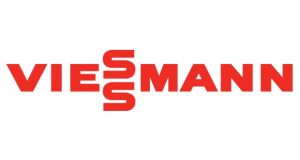 The countdown to the 2021 United Nations Climate Change Conference (COP26) is now well underway with less than two months to go before world leaders are joined by citizens, government representatives and businesses to agree coordinated action on climate change.
Global Leadership
As host nation for the climate talks in its 26th anniversary year, the UK has a momentous opportunity to demonstrate its leadership position on a global stage and will no doubt showcase its world leading pledge to cut carbon emissions by 78% by 2035 and reach net zero carbon emissions by 2050.
With the UK taking strides to lead the way to a cleaner future, businesses are also working hard behind closed doors to play their part in securing what Prime Minister, Boris Johnson, has called 'a brighter future for our children and future generations'.
Heat Decarbonisation
But this greener future will depend on the decarbonisation of all areas of the economy, including those that prove more challenging – heat decarbonisation being one of them.
Significantly reducing carbon emissions from buildings will by no means be an easy feat. There is still much to be done in the way of regulation and innovation following years of policy stagnation and, in many ways, we are already too late.
Meeting carbon budgets will be virtually impossible unless we pick up the pace.
The Retrofit Challenge
Home to one of the world's oldest building stocks, with over half of residential buildings built before 1964, the UK has a particular challenge on its hands when it comes to retrofits. But that's not to say that it's an impossible task. There are a range of available solutions, from thermal insulation to electricity and hydrogen heating, that can make decarbonisation achievable and cost effective whilst maintaining consumer choice. With no quick fix or single solution, an array of technologies will have a role to play.
Policy Plans
The UK Government has already published its first ever Hydrogen Strategy, laying out plans for a hydrogen town pilot before the end of the decade and the potential for all new boilers to be 'hydrogen ready' by 2026. We're also sitting tight waiting for the publication of the delayed Heat and Buildings Strategy, which is expected to set out plans for how we can meet targets to decarbonise heating in buildings, including the ambition to roll out 600,000 heat pumps per year by 2028. As the UK prepares to lead by example at COP26, it is critical that the Strategy is with us before November.
Collective Action
As the COP countdown continues, we are hopeful that the UK will grasp the opportunity to demonstrate the importance of driving down carbon emissions from the built environment through policy and innovation.
If we can find the technological solutions and political capital required to tackle our old and diverse building stock, other countries will be motivated to do the same. Climate change doesn't just affect some of us; it is a problem that impacts and must be tackled by us all.
As a member of the Sustainable Energy Association, Viessmann makes no secret of its commitment to driving down the 23% of carbon emissions attributed to buildings; as a leader in both electricity and hydrogen-led heating, we are eager to drive change from the front.
With an eye to playing our part in driving the debate, we will be joining the summit this November to share our visions for future policy and innovation. We look forward to seeing you in Glasgow.