A 100% subsidiary of the BNP Paribas Group, BNP Paribas Personal Finance is the leader in personal financing in France and Europe through its consumer credit and home loan activities. In the UK BNP Paribas, Personal Finance creates responsible finance solutions that customers trust, providing straightforward Everyday Finance products which help customers to budget and finance their projects.
Stephen Huller, Director of Home Improvement at BNP Paribas Personal Finance said,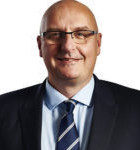 "BNP Paribas Personal Finance is committed to developing the market for home improvements and facilitating the advancement of sustainable solutions.
The Sustainable Energy Association's broad range of members and its technology agnostic approach aligns well with our own. Our finance offers are built with two goals in mind: to help customers finance their projects in an affordable way, and to meet the needs of our Partners' businesses.
We take our economic, social, civic and environmental responsibilities very seriously and membership of a solution focused organisation like the Sustainable Energy Association fits well with these commitments.
We welcome the opportunity to contribute to the work of the SEA and to help grow this important market."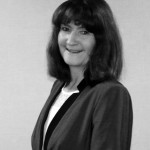 Lesley Rudd, SEA Chief Executive commented,
"I am delighted to welcome BNP Paribas Personal Finance to the Executive of the Sustainable Energy Association. BNP Paribas Personal Finance brings huge expertise and capability in the consumer finance sector which can only assist our association and the broader industry in developing solutions to unlock the energy saving potential from our buildings. This provides an excellent opportunity for the SEA and its members to develop innovative and sustainable solutions, both technical and financial.
The SEA's whole house approach is reflected in its membership which includes organisations that own and manage buildings, providing homes for thousands of customers, and manufacturers, retailers and distributers of sustainable, energy efficient products for use in those homes and buildings. Energy Efficient buildings help reduce energy bills and carbon emissions and are not just good for our health they are also good for the economy.
Having BNP Paribas Personal Finance on board allows the SEA to expand its perspective yet further; this is important as a diverse range of stakeholders need to work together to develop the market and make policy a success."
–ENDS–