This year's event was themed 'Skills Fit for the Future'
Our annual Parliamentary Reception was held at the House of Lords on 12th June 2023. The event provided us with a fantastic opportunity to hear from policy makers and industry colleagues across the sector at the forefront of creating sustainable living and working spaces.
We were joined by the President of the SEA, Lord Best, Selvin Brown, Director for Net Zero Buildings at the Department for Energy Security and Net Zero, and our Chief Executive, Jade Lewis.
We would like to thank our sponsors for making the reception possible: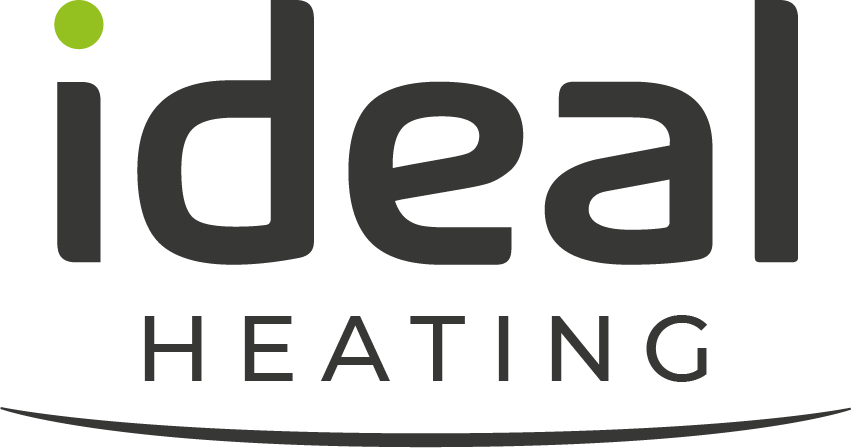 Read our Chief Executive Jade Lewis' speech below:
Good evening, everyone.
It's really exciting to be here tonight. And I'm pleased that so many of our members, government officials and industry colleagues have made it here to our annual reception.
This is always such a special event that I look forward to every year. It's a fantastic forum, and at a great venue of course, for us all to get together and take stock of all the amazing work the Sustainable Energy Association has done and are planning to do.
This time last year I was applauding the Government for their firm policy commitments to a Net-Zero future, and it seems that not only has this continued, but it has strengthened. The SEA has been delighted to have worked so collaboratively with many departments, a number of whom we have here tonight, to help shape key policies in the heat and buildings space.
The SEA exists to help create living and working spaces fit for future generations.
In order to achieve this, we recognise that there is no single solution to decarbonising energy in buildings. A range of technology solutions, financing models and delivery methods are required that tailor how we decarbonise to the circumstances of the building and its occupants. In other words, a whole-building, technology-agnostic approach, which starts with the building fabric.
Our vision will be achieved when all buildings are energy efficient, net-zero carbon, warm and healthy, which will require long-term, joined-up and effective policy and regulation.
It is also crucial that the knowledge and skills exist in the industry to deliver a holistic approach to decarbonising buildings and adapting to climate change, while enhancing health and wellbeing.
The SEA would like there to be a competent workforce where skills and knowledge are continuously assessed and verified, capable of delivering a holistic approach to energy efficiency and sustainable energy in buildings—both new build and retrofit—to high standards and at scale.
Skills, competency, and the delivery know-how are some of the most fundamental enablers, not just for Net Zero, but for creating living and working spaces fit for the future. How we transition the whole education system and business working environment to massively scale a Net-Zero workforce, will be one of the key challenges of our generation. And over the past few years and beyond, many of us in the room this evening have played a part in helping this agenda to take root and really shift the industry into a new age.
So far, we have already witnessed the creation of around 250,000 green jobs across key sectors impacting Net Zero. However, we still have a long way to go. According to analysis by the Climate Change Committee, in just under 7 years, this number may have to be doubled, or even tripled, to stay on track for Net Zero. Especially in the construction and retrofit industries, which make up the lion's share of required roles.
And as the theme of tonight's reception suggests, 'Skills Fit for the Future' covers a plethora of jobs, competencies, technologies, skills and knowledge: more so than the simple 'Net Zero' title suggests. If we are serious about capitalising on all the benefits of the Net-Zero transition and creating healthy, cost-effective, decarbonised, safe, smart and flexible buildings, then we are going to have to develop the skills to match.
The knowledge of alternative heating and fabric technologies has been increasing in recent years, mainly because of the more public push for tackling climate change. But businesses, installers, and consumers still have significant knowledge gaps on what we need to do to decarbonise buildings and how we are going to do it.
This is where there needs to be an equivalent level of support, guidance, and advice from the Government that matches the breadth of the skills and labour challenge.
We need a competent workforce, in great enough numbers, capable of designing, building and retrofitting buildings in a holistic way, to high standards, and with a strong focus on health and wellbeing. By improving competency and training across the whole supply chain, especially on the design, construction and installation side, we can really begin to achieve these best outcomes.
Retrofit is a major challenge. We will need to hugely upscale the number of qualifications and skilled tradespeople capable of designing and retrofitting energy-efficient, healthy and decarbonised buildings with strong fabric efficiency and utilising multiple low-carbon technologies. We will need building energy and fabric assessment professionals; trades that can communicate to consumers; installers of insulation, energy efficient glazing, ventilation, low-carbon heating, on-site heat and energy generating solutions, smart and flexible technologies, like thermal storage and in-use performance measuring solutions, and much more.
The SEA also believes that the rapid uptake of innovation to advance the delivery of energy efficient and low-carbon buildings will be vital in delivering buildings fit for the future. Industry skills will equally need to continually evolve to adopt new product innovations and delivery methods.
We need to expand our thinking around the skills needed for decarbonising buildings from a relatively narrow viewpoint, to one of an expansive and interconnected sector, involving hundreds of trades and skills, that all starts with schools, colleges and universities. It isn't simply about training heat pump engineers.
There needs to be a re-evaluation of the whole education system, which involves directing more children and young people into the construction and retrofit sectors, changing opinions to match the high-skill, high-wage industry that it is. Creating new and improved qualifications, apprenticeships and internships, giving young professionals a route into the sector, and a clear view of the opportunities and rewarding careers within it.
We also need to work with existing trades, encouraging them to retrain and up-skill.
All this needs to be supported by a much more holistic and joined-up standards and policy regime that drives the construction of new buildings and retrofitting existing ones using all the different trades, technologies, approaches and innovation we have at our disposal. And guarantees competence across these multiple technologies and systems. In particular, the Building Safety Act, Decent Homes Standard, the Future Homes and Buildings Standard, and Building Regulations.
Improved collaboration is needed to ensure the necessary industry skills are joined-up, so that each stage in the advice, construction or retrofit process is as smooth and effective as possible for consumers.
We look forward to both the UK Net Zero and Nature Workforce Action Plan, and the Welsh Government's Net Zero Skills Action Plan, which we believe will provide critical support for the growth of green industries and the creation of new, skilled jobs.
In summary, we need a competent workforce, where skills and knowledge are continuously assessed and verified, paired with government policy and industry action that supports the delivery of a holistic approach to energy efficiency, sustainable energy, health and wellbeing in buildings—both new build and retrofit—to high standards and at scale, recognising the many technologies, delivery methods and new innovation that will be required to deliver buildings fit for the future.