The Sustainable Energy Association (SEA) is pleased to announce that Lesley Rudd has taken over as Chief Executive from Dave Sowden, who has now returned to work part time following a period of recovery from illness. Dave will continue to work as a Strategic Adviser to the SEA, and has also been appointed as non-executive Chairman of Ecuity Consulting LLP.
On being appointed Lesley Rudd commented,
"I am delighted to take up the role as Chief Executive of the Sustainable Energy Association having campaigned for better energy policy over many years.
It is an exciting time for the SEA, we are moving forward with policy ideas and growing our membership. Our housing provider members, for example, provide new opportunities and a new perspective. I welcome the opportunity to help the sustainable energy industry shape policies that highlight the importance of our homes and buildings in improving the nation's health, reducing energy bills, increasing industrial competitiveness and protecting the environment for future generations. It is a real pleasure to be Chief Executive of a forward thinking organisation that has values that I strongly believe in and that operates in a collaborative, solution focused way."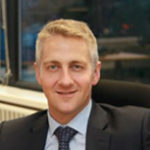 Dave Sowden commented,
"Lesley Rudd has done a first class job acting as CEO over the past eight months. Having led the organisation for over 12 years, my return to work part-time following recovery from illness marks an opportune moment for a permanent change in the SEA's leadership and I am delighted in the vote of confidence the SEA's Executive Committee has given Lesley in its decision to appoint her as permanent CEO. In my new role as a Strategic Adviser, I look forward to supporting Lesley in continuing the excellent progress she is making in leading the SEA. I also look forward to the particular focus the Executive Committee has asked me to apply to the SEA's policy innovation. As the industry seeks new policy drivers following a period of unprecedented political change, the need to press the case for buildings to come first in all aspects of energy policy will need to be kept firmly on the political agenda in the coming months and years."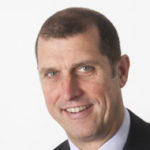 Richard Burnley, Chair of the SEA's Executive Committee commented,
"The Executive is delighted that Lesley has accepted the role of Chief Executive and that the SEA will have the benefit of the expertise of both Dave and Lesley going forward. Lesley, has been Acting CEO for the last 8 months and has done an excellent job, forging relationships with relevant government ministers and officials, recruiting new members to the SEA and developing policy proposals. Members are enthusiastic about the new arrangements at a crucial time for the development of our industry. I would also like to thank Dave for his substantial contribution over many years as CEO and wish both Lesley and Dave well in their new roles at what is an exciting time for the SEA."
Lesley Rudd Bio
Lesley Rudd draws on 30 years' experience in the energy industry. She has worked on a range of energy policy issues, from upstream to downstream and in a number of countries. Positions Lesley has held include; Government and Stakeholder Relations Manager, Trading Manager, Commercial Manager, and Communications Manager at BG Group; Public Affairs Manager at Microgen; and Commercial Negotiator, Commercial Manager, Customer Service Manager and Audit Manager at British Gas.
Lesley's commercial background together with her experience of working with regulators and governments to shape energy policy, gives her an understanding and focus on developing practical policy solutions. She has a track record of leading successful campaigns for policy and regularity changes. Lesley has a degree in Business Studies with Politics, is an Accountant (CIMA accredited) and is a member of the Chartered Institute of Public Relations.
–ENDS–