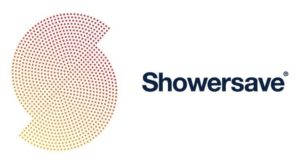 Showersave is distributed throughout the UK & Ireland by BPD Ltd. BPD develops practical energy saving solutions that are designed to help people and businesses, throughout the UK, to reduce both their CO2 emissions and energy costs.
Showersave is based on the principle of simple, affordable application of tried and tested technology. The passive systems recover the energy otherwise thrown down the drain when showering. Recognised by BRE in SAP, the system is extremely effective in SAP and allows developers to meet their Building Regulation challenges at the lowest possible cost; with no after sales costs at all.
With 55,000 systems installed across Europe and in use with the majority of housing developers in UK the system has a very important role to play in the creation of UK's sustainable homes of the future.
Showersave continues to go from strength to strength simply because it is a product that offers enormous tangible benefits to the developer and householder.
Tony Gordon, MD of BPD Ltd:
"We are very pleased to join the Sustainable Energy Association, an organisation which is committed to reducing carbon emissions and customers' bills. We believe we can work with the SEA to help shape policy that achieves those aims. We look forward to collaborating with the SEA team and other SEA members."

Natural Building Technologies (NBT) are a distributer of insulation and airtightness solutions, that are amongst the simplest and lowest risk, in the market.
With wall and roof systems for both the new build and retrofit markets, NBT's solutions also address the additional challenges of moisture, acoustic and overheating control, associated with meeting modern energy efficiency standards.
Successfully used on thousands of UK-based projects; NBT solutions are tried, tested and trusted by house builders, commercial developers, housing associations and local authorities.
Andrew Mitchell of Natural Building Technologies said,
"The Sustainable Energy Association's whole house 'wrap then heat' message completely aligns with NBT, as does the association's focused approach on collaborative solutions. We welcome the opportunity to contribute to the work of the SEA and to drive forward this important market."
Lesley Rudd, SEA Chief Executive commented,
"I am delighted to welcome Showersave and Natural Building Technologies to the the Sustainable Energy Association. The SEA and its members work with policy makers to develop products and policy that make our homes and buildings healthy, sustainable and cheaper to run. The products provided by these new members are excellent additions to the comprehensive range of products provided by SEA members, which help people and businesses reduce their energy bills and carbon emissions."
–ENDS–